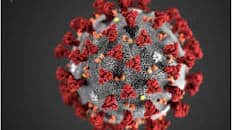 Congress passed the Coronavirus, Aid, Relief, and Economic Security Act (CARES) as its second legislative initiative intended to assist individuals and businesses impacted by COVID-19. (The first initiative was The Families First Coronavirus Response Act, which as discussed here included emergency family medical leave coverage and paid sick leave.)
Included in the CARES Act is a temporary expansion of unemployment benefits. Let's take a look at the general guidelines for this expansion.
Who Is Eligible for COVID-19 Unemployment Insurance Benefits?
Persons traditionally eligible under their State unemployment insurance programs are eligible for the additional benefits provided by the Act. In addition, persons who have otherwise exhausted their benefits under state law are now entitled to additional benefits under the Act.  Also, persons not traditionally eligible are now eligible if you are unemployed, partially unemployed, or unable to work because of COVID-19, including where you are or were:
Diagnosed with COVID-19 or experiencing COVID-19 symptoms and seeking diagnosis
In a household where a member is diagnosed with COVID-19
Caring for a family or household member diagnosed with COVID-19
Primary caregiver of a child or household member who is at home due to COVID-19 closure of schools or other facilities
Unable to go to work due to a COVID-19 quarantine
Scheduled to start a new job and no longer have the job or cannot reach the job due to COVID-19
The sudden major support for a household because the head of the household died from COVID-19
Forced to quit a job as a direct result of COVID-19
Forced out of a job because the place of employment closed as a direct result of COVID-19
If you can telework for pay or are receiving paid leave from work, you are not eligible under the expanded guidelines.
How Much Will I Receive From COVID-19 Unemployment Insurance Benefits?
All states have different unemployment benefit calculations and maximum amounts. As of October 2019, the maximum weekly benefit amount in Massachusetts is $823 per week.
Whether you are eligible for unemployment benefits under the traditional or expanded eligibility requirements, you are entitled to receive an extra $600 per week (in addition to the amount you receive under the state program). You are entitled to this payment from the date you become eligible for unemployment (or the date your State signed an agreement to provide this benefit – at the latest end of March 2020) through July 31, 2020.
How Long Will My Unemployment Insurance Benefits Last?
Each State has its own standard maximum benefit week coverage. The CARES Act extends coverage for additional weeks. In Massachusetts, benefit weeks are extended up to a maximum of 39 weeks. Persons who have otherwise exhausted unemployment insurance benefits under state law are entitled to an additional 13 weeks of benefits. Benefit payments are retroactive for weeks of unemployment, partial employment, or inability to work because of qualified COVID-19 reasons starting on or after January 27, 2020 and currently set to end December 31, 2020. The additional $600 weekly payment benefit is currently set to end July 31, 2020.
It remains to be seen whether and in what manner Congress will extend these benefits. We will all have to stay tuned.